In today's digital age, your dealership's online reputation is more important than ever. With 97% of consumers searching for local businesses online and 85% of them trusting online reviews as much as personal recommendations, it's clear that a strong online presence is essential for success. In this guide, we'll explore key strategies for maximizing your dealership's online reputation and discuss best practices for effective reputation management.
Encourage Customer Reviews
One of the most effective ways to boost your dealership's online reputation is to encourage customers to leave reviews. Studies show that 73% of consumers trust a business more if they have positive reviews. Here are some strategies to solicit customer feedback:
Request reviews in person after a positive sales or service experience.
Send follow-up emails to customers, thanking them for their business and asking for a review.
Utilize signage in your dealership, prompting customers to leave reviews on popular review platforms like Google and Yelp.
Respond to Reviews and Engage with Customers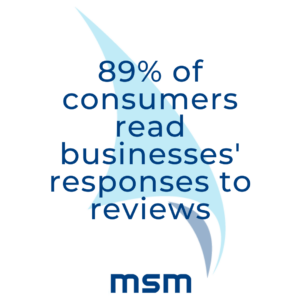 Taking the time to respond to customer reviews, both positive and negative, demonstrates that you value their feedback and are committed to providing exceptional service. A study revealed that 89% of consumers read businesses' responses to reviews. Here are some tips for engaging with customers online:
Thank reviewers for their feedback, regardless of whether it's positive or negative.
Address any issues or concerns raised in negative reviews and offer a resolution.
Showcase your dealership's personality and commitment to customer satisfaction in your responses.
Monitor Your Online Reputation
To effectively manage your dealership's online reputation, it's crucial to monitor what's being said about your business across various platforms. Consider using reputation management tools or services to track mentions and reviews of your dealership. Some popular tools include:
Google Alerts: Receive email notifications when your dealership is mentioned online.
Review Trackers: Aggregate and analyze customer reviews from various platforms.
Hootsuite: Monitor social media mentions and respond to customer comments.
Optimize Your Dealership's Online Presence
Ensuring that your dealership's website and social media profiles are up-to-date and professional is a crucial aspect of online reputation management. Here are some ways to optimize your online presence:
Keep your website current with accurate information, high-quality images, and engaging content.
Claim and update your dealership's profiles on review platforms like Google My Business and Yelp.
Regularly post engaging content on your dealership's social media profiles, such as promotions, industry news, and customer testimonials.
Address Negative Reviews and Resolve Issues
Negative reviews can be damaging to your dealership's reputation if not addressed promptly and professionally. Here are some best practices for handling negative feedback:
Respond to negative reviews calmly and professionally, acknowledging the customer's concerns.
Offer a solution or resolution to the issue, whether it's a refund, repair, or other form of compensation.
Follow up with the customer to ensure their satisfaction and, if possible, request an updated review.
Create a Reputation Management Plan
Developing a comprehensive reputation management plan can help you stay proactive in maintaining your dealership's online reputation. Your plan should include the following:
Clear guidelines for staff on how to request reviews from customers.
A designated team member responsible for monitoring and responding to reviews.
Regular audits of your dealership's online presence to identify areas for improvement.
Leverage Customer Testimonials and Success Stories
Sharing customer testimonials and success stories on your dealership's website and social media platforms can showcase your commitment to customer satisfaction and help build trust with potential buyers. Consider the following strategies:
Create video testimonials featuring satisfied customers sharing their positive experiences.
Highlight success stories on your website with quotes and photos from happy clients.
Share customer testimonials on your social media channels, tagging the customer (with their permission) to increase engagement.
Stay Informed and Adapt to Changes
The online landscape is constantly evolving, and it's essential to stay informed about new trends, platforms, and best practices for managing your dealership's online reputation. Regularly review industry news and resources, and be open to adapting your strategies as needed to ensure continued success.
Conclusion: Maximizing Your Dealership's Online Reputation
By implementing the strategies outlined in this guide, you can effectively manage your dealership's online reputation and boost customer trust. Encourage customer reviews, engage with reviewers, monitor your online presence, address negative feedback, and leverage customer testimonials to showcase your commitment to exceptional service. With a strong online reputation, your dealership will be well-positioned to thrive in today's competitive market.