Car maintenance is a recurring, necessary expense that no one wants. However, by maintaining your vehicle, a driver ensures prolonged auto life and prevents further more expensive repairs. With parts and repairs costing more due to supply chain issues, finding a shop that you can trust is important. 
Specific auto service centers help keep your vehicle functional with preventative attention. These auto service and repair companies have operated on US soil for several decades, ensuring quality care for your beloved car. 
Auto Repair History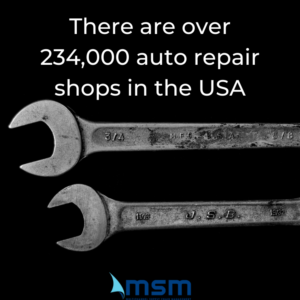 After Henry Ford popularized the Model T at the turn of the last century, early auto dealers began peddling their services out of existing garages, fixing cars in the same facilities where they were sold. From 1900-1930, American automobile businesses were built by tinkerers and visionaries. Then, during the Great Depression, used cars rose in popularity, with dealerships surviving financial ruination by capitalizing on their parts and service departments. Thus, the automotive repair industry was born.
In the post-World War II years, the auto repair industry saw a boom in auto repair shops that were not associated with dealerships or manufacturers. Many of the mechanics in these shops were WWII soldiers who learned their craft courtesy of Uncle Sam during their years of service. And, as the economy grew in the 1950s, Americans were buying more cars than ever. As a result, the auto repair business was booming.
Today, there are over 234,000 auto repair and car maintenance shops in the USA and nearly 800,000 auto repair technicians and mechanics. Here are the Top 12 Largest Auto Repair Companies: 
1. Midas
One of the largest chains of automotive service centers in North America. Midas also operates in 17 other countries as a licensee or franchisee. In 2,000 shops, the company offers brake, maintenance, tires, exhaust, and steering repairs. Additionally, Midas owns SpeeDee Oil and Auto Services, totaling 150 auto centers stateside. According to Entrepreneur's top Franchise 500, Midas ranks #150 overall. 
2. Mr. Transmission
Originating in 1956, the shop's specialty is in the company's name, leading the country in repairing and installing transmission systems. Throughout 150 centers in the USA, Mr. Transmission focuses on maintenance, repair, and drive train components. Complimentary towing service is a given. 
3. Cottman Transmission
Since 1963, Cottonman has provided quality auto and transmission work at a reasonable price. Whether the model is foreign or domestic, Cottman specializes in a wide assortment of cars, trucks, and RV services. Their facilities are also equipped with the latest auto repair, transmission, and vehicle technologies. 
4. Meineke Car Care Center
A top-listed car care center in the country, Meineke started with exhaust services in the 1970s. Now, their service centers are found in over 900 locations. Their car centers provide the whole gamut of car maintenance, backed by experience, brand strength, and current repair technologies. 
5. Christian Brothers Automotive
After 38 years of business in 30 states, Christian Brothers is governed by this simple passage: "Love your neighbor as yourself." Employees put plenty of affection into fixing up vehicles by committing above-and-beyond services to all drivers. Their online customer service ratings place the company in high regard, with over 90% claiming to have a pleasurable experience with their vehicular maintenance. 
6. AAMCO Transmissions
Made in Pennsylvania in 1957, AAMCO was originally a transmission facility. Now, with 505 units across the country, the company offers a wide variety of auto repair and maintenance services, including general auto repair, transmission work, and AC service. 
7. CARSTAR
An independently-owned collision repair shop since 1989, CARSTAR has expanded to more than 700 locations this year. Offering a wide range of services, their repairs require standards set by their insurance company partners. Unique to CARSTAR, no matter what state the car owner lives in, they receive a nationwide warranty. 
8. Tuffy Tire and Auto Service
Don't let the goofy name fool you. There's nothing funny about the superior repair and maintenance services the company offers. Over 50 years, Tuffy Tire revved their engines in Michigan as a muffler maintenance and repair shop. Prospective customers can get a complimentary courtesy inspection service. They also offer a 12/12 nationwide warranty on parts and labor. 
9. Honest-1
No vehicular discrimination here. Honest-1 is the nation's only Eco-Friendly Auto Care chain that offers a full variety of automotive services and repairs. Their innovative ESA Program sets a high standard for responsible growth, correlating with an overall commitment to protecting the environment. 
Transparency is critical; techs will thoroughly educate customers on systems and services vital to keeping a car running as smoothly as possible. In addition, all repairs come with a three-year, 36k-mile warranty. 
10. Precision Tune Auto Care
Initially, just a tune-up service, Precision Tune has since expanded into a full array of auto and repair services. Founded in Beaumont, Texas, in 1975, Precision Tune has been franchising since 1978, overall expanding to 289 locations in 24 different states. Eventually, the company was purchased by Icahn in 2017 — the owners of Pep Boys and Auto Plus.
11. Merlin 200,000 Mile Shops
The mission statement is in the name. The company's goal is to help car owners reach the aforementioned milestone. Vehicles are meant to go over the odometer milestone. To get there, Merlin offers over 30 services, including a 24/24 warranty arrangement. True to their title, they do provide a 200k warranty on all mufflers, brake pads, brake shoes, and certain brands of tires. All locations can be found exclusively in America. 
12. AAA Car care plus
AAA originated in 1902 as a complete car maintenance unit. The company is committed to utilizing the latest technologies in its work and provides reliable and advanced long-term services to its customers. Their repair service warranty lasts 12 months at a minimum. Additionally, AAA offers its renowned 24/7 emergency roadside assistance, including towing and fuel delivery.